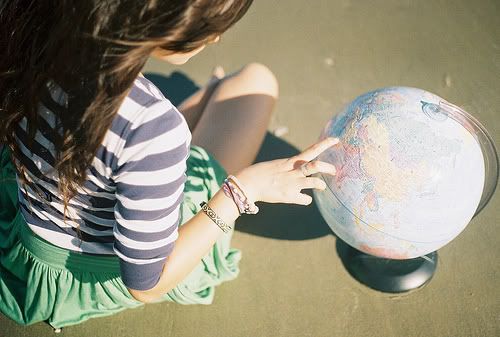 {via}
… when I really miss living closer to my family.
When you read this, my Dad will be undergoing hip surgery. I know this is a pretty standard procedure these days, but it still bothers me that I can't be there when he wakes up. That I can't go and visit him and make the days at the hospital go by faster for him.
My Dad will be 61 years old this Thursday. It's absolutely strange for me to think that he's (almost) 61. He doesn't look 61. He's pretty healthy and fit for his age and his biggest goal is to recover as fast as possible from this surgery, so that he can go back to doing what he loves: teach physical education and play tennis. My Dad has been playing (and teaching) sports all his life and this is his passion.
To know that he's been pretty limited in what he was able to do in the last few months makes me think that this surgery is a true blessing. I am glad he seems to be feeling the same way about it.
When I talked to him on the phone yesterday, he seemed so eager to get this over with and to be able to start working on getting back on his feet.
Part of this, I am sure,  is the fact that he and my Mom are planning to come and visit next summer and that he's already planning out all the trips and hikes that we're going to be taking. One of them will be the hike up to Delicate Arch at Arches National Park in Utah). It's been a dream of ours to hike up there together. I can't wait!
If you could keep my Dad in your thoughts today, I'd really appreciate it.