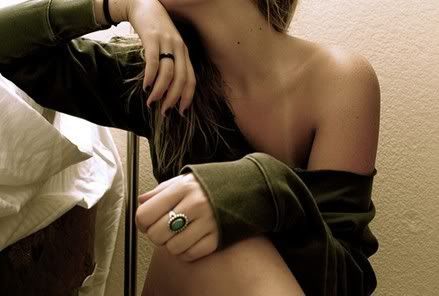 {via}
I'm the kind of woman who will always, always give you the benefit of the doubt, often one too many times. I always believe in the best in people and go to great length to try and prove it.
I am the kind of woman who almost always prefers a night in over a night out. I value meaningful conversations over coffee more than getting drunk at a bar.
I am the kind of woman who likes to work with her hands. May it be assembling furniture from IKEA or being crafty with paper or yarn. Everything that can be done with my hands and results in a finished product makes me soothingly happy.
I am the kind of woman who likes a little bit of girly stuff but who's perfectly fine hanging out with the boys. I used to have a lot of guy friends when I was younger and I valued their no-drama friendships. I have lovely girlfriends, too, but usually big crowds of girls freak me out a bit.
I am the kind of woman who thinks that every friendship is unique and needs to be nurtured and tended to. Once you become my friend, you will find it very hard to get rid off me again. I am loyal to a fault and will always work on keeping the relationship going.
I am the kind of woman who believes that problems can only be solved if both involved parties are open and honest with each other. Relationships only flourish when there are no misunderstandings and false assumptions messing with it.
I am the kind of woman who prefers a shower over a bath 99% of the time. Every now and then, I crave a hot bath to unwind and relax, but most of the time I am too busy doing other things to take the time for a long bath.
I am the kind of woman who would like to preserve every precious moment of her life in a picture. Sometimes I wish I could put the camera down for a second and just enjoy the moment, but since pictures usually help jump-start my memory, I take my camera everywhere I go.