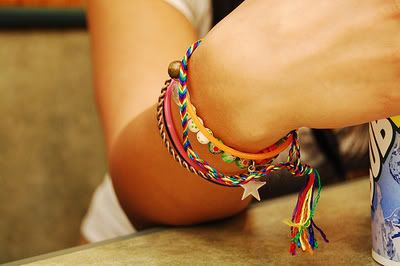 {via}
I am :  a lover of genuineness.
I think : it's time to reevaluate certain things.
I know : that I have the best family and friends anyone could ask for.
I have : a low tolerance for passive-aggressiveness.
I wish : I wouldn't overthink every little thing.
I hate : being late.
I miss : my niece and nephew.
I fear : I can never live up to my own expectations.
I hear : my fingers hitting the keyboard.
I smell : fresh coffee.
I crave : alone time.
I search : for bargains when I shop.
I wonder : when I will finally stop chasing my own tail.
I regret : having let people in that were bound to let me down.
I love : Christmas!
I ache : after a good workout… but in a good way ;)
I am not : good at letting things go.
I believe : that (almost) every person is good at heart.
I dance : when I am happy.
I sing : from the top of my lungs at concerts.
I cry : when watching romantic movies.
I fight : for my part of the blanket at night.
I win : in the friends' department.
I lose : my patience only on rare occasion.
I never : listen to unsolicited advice.
I always : try to see the positive, rather than the negative.
I confuse : superficiality with friendliness sometimes.
I listen : to podcasts before I go to bed.
I can usually be found : crafting, reading, blogging, or couching (and yes, that's a word :)).
I am scared : of horror movies.
I need : a big hug!
I am happy about : going to see my family for Christmas!
I imagine :  that most of you guys learned something about me  that you didn't know.
Tell me something about YOU that I didn't know!