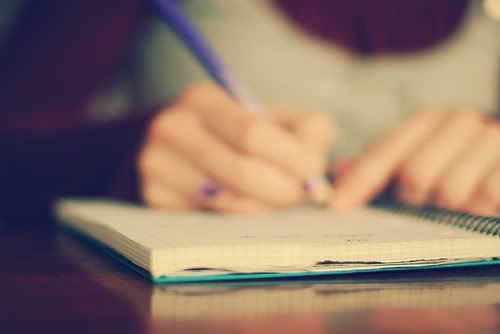 {via}
Current Book(s): None. Well, that is not entirely true… if you count the three books that I've started in the last few months, but of which I have yet to finish one, you could say that I am a multi-tasking reader. I am currently reading decorating my night table with "A breath of Snow and Ashes" by Diana Gabaldon, "The God of Small Things"  by Arundhati Roy and "Things I want my daughters to know" by Elizabeth Noble.
Current Playlist: I don't have a playlist – unless you're referring to my work-out playlist, which – in all honesty – I haven't listened to lately for one apparent reason: my lack of time at the gym. (Big confession.)
Current Shame-Inducing Guilty Pleasure: Chocolate Chip Ice Cream – about three times per week. Sigh. I can't help it. It's delicious, summer is almost here and I just love ice cream.
Current Color: Teal. I am totally into teal right now.
Current Drink: When it's hot outside, I am a total sucker for ice-cold sparkling lemonade. Man, the tingling on your tongue is just so refreshing.
Current Food: German whole grain bread with Havarti cheese, a touch of mayo, tomatoes and onions. If I had to chose one meal which I had to eat for the rest of my life, this would be it.
Current Favorite Show: I've been watching – with a strange fascination – the OCD project on Discovery Health. I hardly watch any current shows on TV, but man, this show made me set my DVR timer.
Current Wishlist: A definitively booked ticket to Germany for Christmas. More precious time with all the good people in my life. Answers to some of my unanswered questions. Peace of mind.
Current Needs: Just some time to relax, be crafty, take more photos. A little more balance in my life.
Current Bane(s) of my Existence: Sleep deprivation. I feel like I can never get enough sleep in any given night and it's so important for me to function. Weekend catch up it is.
Current Celebrity Crush: I have a current celebrity crush on Gerard Butler. I think it's the Scottish accent. I could imagine him – and only him – in a movie adaption of the Highland Saga by Diana Gabaldon. He just needs to get red hair somehow.
Current Outfit: I am wearing my jeans shorts and a tank top because it's 95°F outside. Summer is definitely on it's way… officially as of yesterday.
Current Excitement: A possible work-related trip to … .  Ahhh, let's not jinx it, ok?  I'll tell you when it happens :)
Current Link: You've been seeing a lot of pictures on this blog that I found on WeHeartIt. It's a wonderful collection of inspiring and beautiful photos. If you haven't already – check it out.
————————
What's up with you CURRENTLY?