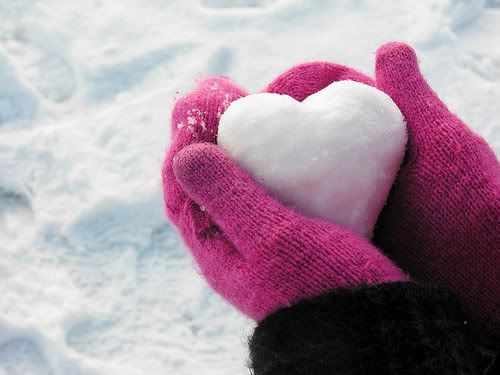 {via}
This week I am loving…
… the fact that today is my last work day for 2010 and that there will be coffee and cookies in the break room later on for a little Christmas get together.
…  the anticipation of getting on a plane to Germany in less than 36 hours. Weeee!
… that I am going to be able to  spend precious time with my niece and nephew soon.
… the three days I got to spend in San Francisco, attending the American Geophysical Union Conference, having my name mentioned twice in my supervisor's lecture about our work (yay!),  sipping hot chocolate and watching the ice skaters at Union Square, enjoying the Christmas decorations and really getting into the Christmas mood.
… the lovely Christmas Cards that I already received in the mail from Susi, Steffi, Maribeth, Sheryl, and a penfriend from Germany. Thank you, thank you, thank you, guys! I love Christmas mail!
… that I was able to manage to get all Christmas cards crafted and the ones for the US written and ready to be mailed out.
… the two great Christmas surprises that I have for J. He's usually very hard to shop for, but this year, I had not only one, but two really great gift ideas! This usually never happens and I am so stoked!
… candles, blankets, hot tea and holiday movies. (Mmmh, that seems to be a reoccurring theme around this time of year!).
What are you loving this week?
(8 days until Christmas!)