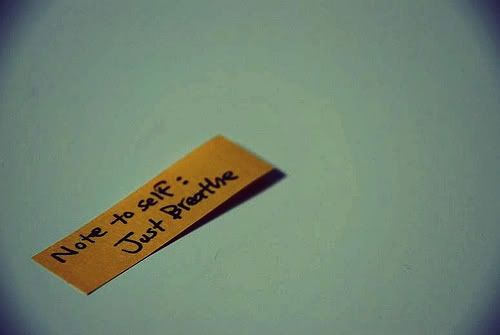 {via}
Ok, seriously you guys, I never thought something like that would ever happen to me. I am usually sooo good about this kind of stuff. I am talking about backing up my computer.
A few weeks ago, I decided to reformat my laptop hard drive, because it was starting to run real slow and there was a lot of stuff that just needed to be taken off the laptop. I backed everything up to my external hard drive (which pretty much holds all my files dating back to 2005) and I was already contemplating buying a second external hard drive for further backup. Then I started the reformatting.
Everything went smoothly until I tried to reconnect the external hard drive to transfer the settings and some stuff back to the laptop: the external hard drive wasn't recognized.
I tried to stay calm, because I mean literally like 2 hours before it was working fine.
Isn't this always how it happens?
I was pretty sure that it couldn't really be that big of a problem, since I didn't do anything to the hard drive between the backup and the reformatting, so I didn't worry too much about it.
I was too busy with my travel plans to take care of it then, so when I got back last week, I decided I would send in the hard drive to a data recovery service for evaluation. I figured it would be a piece of cake to make it accessible again.
The good news is: I was told it can be fixed and all files will be recoverable.
The bad news is: They want $1200 from me.
$1200!
I mean, seriously? Is that what it costs to have your memories restored?
I am completely speechless.
I thought it would be a couple of hundred dollars. Maybe! It took me a day to get over it, but  I had already made peace with the fact that I had to invest a little bit of money to get my files back. Looks like I have to invest a little bit more than that.
But $1200… that's like another flight to Europe … or… a new laptop that I was planning to buy some time soon. Argh!

I am devastated. And I am not sure what to do.
Do you think it's worth it?