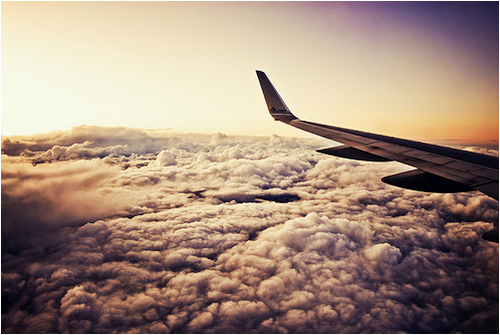 {via}
I am that girl who promised to update while on vacation and who failed miserably.
I know I do owe you an apology for dropping off the face of the earth so rather unexpectedly. I really wanted to update here while I was on my trip and let you be a part of my wonderful experience back home, but I just did not get around to posting anything (besides the two rather short updates in the beginning).
I guess, I was too busy having fun. Please do forgive me.
I safely made it home across the Atlantic this last weekend. Since Eyjafjallajökull was keeping quiet this time, our return route was much shorter than expected, as we flew directly over Iceland and the southern tip of Greenland. This was a good thing.
The plane from Frankfurt was delayed and I would have with no doubt missed my connecting flight from LAX to SMF, if we had made a huge detour around Iceland again.
To be honest, it's quite strange to be back. Three weeks are definitely enough time to get used to being back home again and I also kind of got used to not doing anything and just hanging out with my family. Life should be that way, don't you think?
I am hoping to make up for all the lack of posts recently by giving you a nice, detailed recap (probably stretched out into a few posts) of my (almost complete) May 2010 in Germany.

Deal?