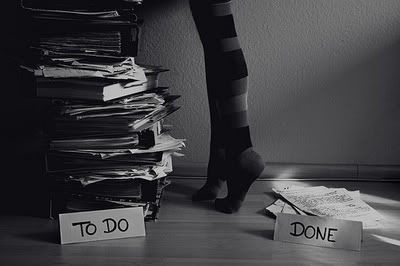 {via}
With only 5 weeks left until Christmas, it really is high time to get a few things worked out:
– Book a flight home already. I know! It's one of those things that I do… I always wait until last minute, but I needed to figure out how much time I can take off and when is the earliest day I could go.  J already has a flight (rebooked from an earlier time when he couldn't go) and it is completely ludicrous to think that I can get on the same flight at this point – so I am looking at cheaper (cough, if you can call $1800+ cheap) possibilities.
– Get my Christmas Cards crafted. As you might recall from the last couple of years, I'll be doing a massive Christmas Card Exchange on this blog and I usually try to make all the cards for it by hand. I have worked on a little stack of cards already, but I need more. Lots more.
– Write a Christmas list. One thing you need to know about me is that I LOVE to buy gifts for people. I have quite a few people on my Christmas list and I usually plan out in advance what I am going to get for everyone.
– Do the actual Christmas shopping. As I mentioned here before, Etsy and I will be best pals this Christmas season, but I will still need to get a few things at actual stores. Which means driving out to the mall selected shops before the holiday crazy shopping frenzy with big crowds begins. (Maybe I can score some Black Friday deals in advance?)
– Finish some Christmas projects. As if I am not insane enough to think that I have to make all my Christmas cards by hand, I am also working on some handmade gifts (the ones that I am NOT buying from Etsy, ha!) that I need to get finished and I have a slight feeling that it'll be a tight squeeze. Cross your fingers for me.
– Try to finish up projects at work. Of course, work before the holidays is busy as well and I have a couple of projects that I need to/would like to wrap up before I leave for my trip. This ultimately translates into working longer days and coming in on my regular days off to get things done. (At least Thanksgiving will be one last time to take a deep breath before powering through for the next few weeks.)
What's on your to-do list for the next few weeks?