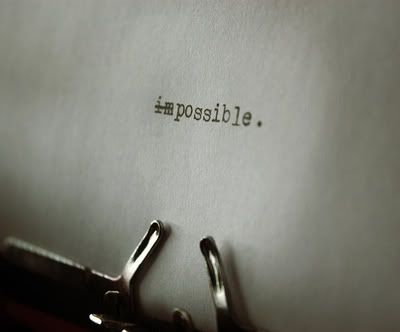 {via weheartit}
I consider myself a very well-rounded person. I am not outstandingly good at any one thing, but I do a lot of things quite satisfyingly. Not one half of my brain is superior over the other. I enjoy natural sciences (hence my degree in Geography) as much as I do languages and music (hence my degree in English) and sports are a huge part of my life (hence the degree in Physical Education). I've always had a hard time focusing on one single thing, when there was obviously so much diverse, interesting stuff out there. I do want to experience things from all angles.
I don't let myself get overwhelmed easily (although it does happen every once in a while). I listen, I analyze, I act. I am not one to freak out over every little thing.
I am a firm believer that everything can be conquered, if you take it 'one step at a time'. I do worry about the future sometimes, but I try to not let it get too big in my head. There is nothing gained in over-planning something that is not in our control (although I am a planner, at heart. I guess I do like to think that I know what might happen along the way.)
I will admit that I do tend to overthink matters. I'll think about this one comment someone made, or this one side remark that someone let out carelessly and without much intention, long after that person has forgotten (s)he even said anything at all.
If you say something, mean it. Words matter. Intention matters. More often than not do people speak before they think, without considering the impact on other people.
I am not perfect. Nobody is. (Surprise!) But I tend to believe that I am considerate of others and that I am trying to be sensitive to someone else's feelings at all times.
I like to listen and to say nothing in response, if it is unnecessary, or to say something if it is appropriate.
I have a tendency to make other people's problems my problems. I know I need to work on that, because I am just one girl and I cannot "save the world", as much as I wish I could.
I keep hoping though that perhaps I can at least save little pieces of it.
Maybe?