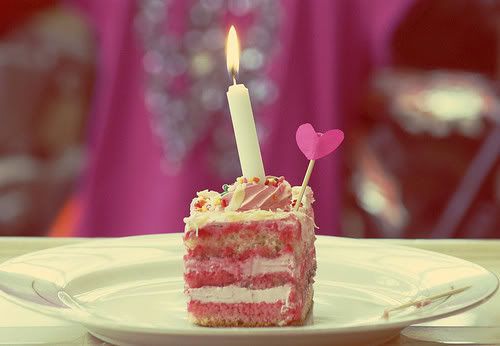 {via}
So, today is the birthday of one of my very best friends.
Kim has been a HUGE part of my life for about 8 years now. We met online. We've been IRL friends for the better part of these 8 years. She's one of the first people I will call when I need to talk to somebody. We met at a time when we were both in long distance relationship with Americans and we whined to each other and gave each other prep talks throughout this whole difficult time.
We've endured other people humoring us for holding on to someone who lives half a world away. We've proven to all those people that you can make the relationship work if you really commit yourself to it. We both had to learn the hard way that when you finally turn the long distance relationship into a "normal", live-together relationship does not necessarily mean that there aren't other obstacles along the way (although you think you might have overcome the most difficult of all.)
But we both know that having a friend to rely on throughout all of this, a friend who understands and who has "been there", is a unique and precious gift.
Kim is one of the most giving people I know. She always puts other people first and tries to make sure everybody is content and happy. As a friend, I think it's one of the most important qualities to be genuine and not run the other way when times are tough. It's one thing to be a perfect friend in good times, but a whole other ball game to be there when things are not going so splendidly. Kim has proven to me many times that she'll always be there, no matter what.
On your special day, Kim, I wish…
… that there is sunshine and lots of love surrounding you today.
… that this new year is going to bring you more happiness than ever.
… that you can pursue the things you love and make you happy.
… that there is plenty of coffee in your mug, cupcakes on the table and
lots of friends who show you how much you mean to them.
… you a bubble bath and lit candles in your bathroom.
… you something good on TV and a hand to hold
while watching your favorite show.
… you many, many phone calls from people who are too far away to come
and hug you in person (even though they wish the could!!!)
… that you know how much your friendship means to me!
*  *   *
Please take a few minutes and hop over to her blog and show her some love.
She deserves it more than anybody.